"China-Europe trade through the Baltic countries"
Seminar "China-Europe trade through the Baltic countries"
Viesnīca " Justus" Jauniela 24, Rīga, Latvija
2017. gada 26.maijā



9.30 – 12.00 Seminārs: "Tirdzniecība Ķīna-Eiropa caur Baltijas valstīm: perspektīvas tranzīta izaugsmei, piepildījums, konteinerizācija"

1. Izmaiņas pasaules globālajās plūsmās, konteineru piepildīšanā ar precēm , varas centru nobīde.
2. Krievijas dzelzceļa un "Transkonteir" politikas maiņa. Akcentu pārbīde, birokrātiskā evolūcija.
3. Tirdzniecība Eiropa-Ķīna, Baltijas valstis -Ķīna, EiropasĀzijas Ekonomiskā savienība – Ķīna , piepildījums, konteinerizācija
4. Ķīnas preču piegāde uz Eiropu izmantojot Krievijas un citu valstu dzelzceļus
5. Tranzīta izaugsmes perspektīvas caur Baltijas valstīm
6. Šodienas konteineru bizness Krievijā – autopārvadātāji, dzelzceļš, ostas
Semināru vadīs:
Alexei Bezborodov- Pētniecības aģentūras "InfraNews" vadošais partneris, Krievija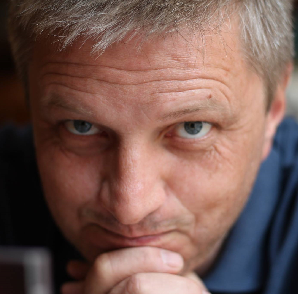 1995 graduated MGIMO
1997 and 1998 he worked as an expert of the Department for the coordination of investment activity of JSC "Sea port of Saint-Petersburg". Together with PWC create a plan of cutting "Sea port of Saint-Petersburg" on a separate stevedoring company.
1998-2003 Differ position in National Container Company (NCC)
2003-2004 - Deputy commercial Director of CJSC First Container Terminal, marketing Director at NCC
2004-2006 - project Director of LLC "SeaNews", SeaNews.ru
2006-2007 - Deputy Director of the investment management Department of JSC "UST"; Experience: Analysis of new investment and monitoring the progress of ongoing projects of the group; Business planning; budgeting; Analysis of media, transportation and other projects in which the invested funds of the holding company; project Management of construction of the container stations Kuntsevo-2 Moscow railway.
In 2007 - Managing partner of InfraNews.
12.30 – 15.30 Izbraukuma sesija uz Rīgas brīvostu
Sīkāka informācija par semināru ir pieejama mūsu mājas lapā: www.rmsforum.lv
Кontaktinformācija: tālr.: (+371) 67333167, 67334346
fakss: (+371) 67334350; e-pasts: forum@rms.lv